Transfer Projects (TF)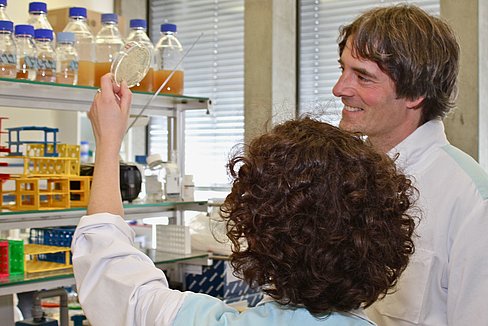 In addition to promoting top science at our partner institutions, SystemsX.ch aims to bring systems biology closer to various industries and SMEs or to clinical applications in hospitals. This is not only enhanced by the participation of private sector scientists in the next generation of RTD Projects, but also by the newly created Transfer Projects (TF).
Collaboration of academia, industry and hospitals
These projects specifically promote public private partnerships between academia and industry in the field of systems biology. Alternatively, Transfer Projects can link academia and (private) hospitals to find systems approaches to clinical questions.
Tailor-made projects
Transfer Projects are tailor-made cooperations that bring together research groups from both academia and the private sector (industry, SME, hospital, etc). The number of primary investigators is at least two (one academic, one private), but not limited to two. Transfer Projects are awarded for two years, and are extendable – following a successful evaluation – for a third year.
The 10th SystemsX.ch call for proposals, issued in March 2014, was the last call for TF Projects. Two new TF Projects were approved and are now funded by SystemsX.ch.