SystemsX.ch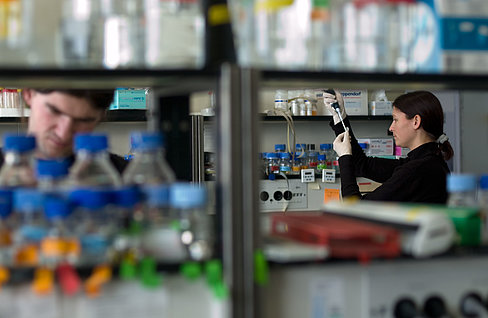 Swiss Research Initiative in Systems Biology
SystemsX.ch is the largest ever public research initiative in Switzerland and focuses specifically on a broad topical area of basic research. The initiative advances systems biology in our country with the claim of belonging to the best in the world in this area of research.
Currently supported by SystemsX.ch:
approximately 250 projects
over 2000 scientists
400 research groups
15 equal partners comprising two national Swiss universities, eight cantonal universities and five research institutions
Quality is monitored continuously
The work of the initiative as a whole, as well as that of the individual research projects, is overseen by the Swiss National Science Foundation (SNSF). This independent control also ensures that the international competitiveness of the initiative is guaranteed and promoted. Legally SystemsX.ch is a simple partnership.